If she can do it - why not you
We are re opening Monday the 9th Of November!!!
We are so excited to be reopening our very sanitised doors again. We will be contacting everyone to organise their sessions – please be patient as we prepare our wonderful space to welcome us all back!!!!
Can't wait to see everyone and to just lie on a reformer again xxx
At Simply Pilates, we are dedicated to delivering the very best in classical Pilates and Barre.
We specialise in the classical or authentic style of Pilates, a style that reflects the original series of exer­cises as designed by Joseph Pilates himself.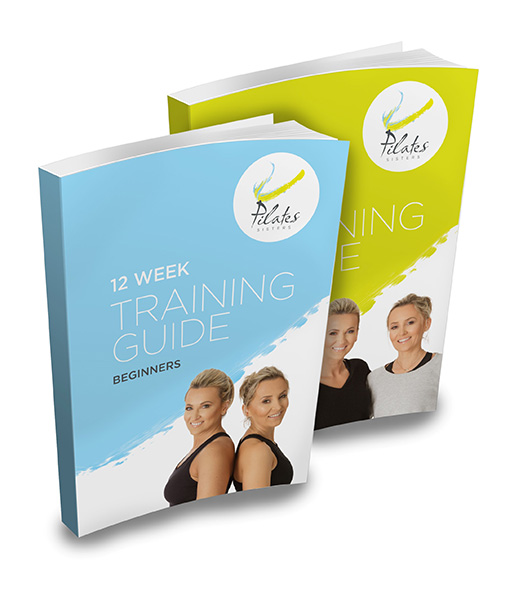 Purchase our Pilates Guides and you will immediately see why they work so well for thousands of people worldwide.
Each 12 Week Guide has been created in a professional and comprehensive easy to download digital book.
Customers who talk about us
For anyone who is looking for a Pilates Studio I can highly recommend Simply Pilates in Brighton, I have been going to this studio for nearly 2.5 years now and absolutely love every class that I attend, I started going once a week now I do at least 3-4 classes each week!
I do two different Booty Barre classes a week here and I love it! All the instructors are fabulous and are passionate about what they teach. Classes are for all ages, enjoyable, fun, affordable and most of all get great results! I thoroughly enjoy coming here on a weekly basis. Once you start, you won't be able to stop!
I have been taking Alison and Sandra's classes for almost 15 years, they are fantastic teachers and I'm always learning something new 🙂
Tuesday
6:00 AM

-

8:00 PM
Wednesday
6:00 AM

-

8:00 PM
Thursday
6:00 AM

-

8:00 PM
Saturday
8:00 AM

-

12:00 PM